Side Projects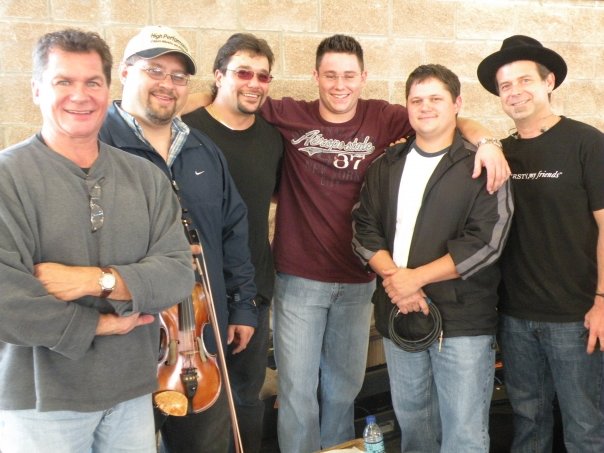 High Performance
This band has been an idea of Kevin Dugas and Steve Riley for over ten years now.  The idea was there, but nothing was ever put together until the middle of 2008.  When Kevin put this group of guys together, they knew then there was something special.  So they recorded a live gig which resulted in "Live from Breaux Bridge" parts 1 & 2.  The idea Kevin and Steve had was to take the twin fiddles and the powerful steel guitar sounds of Belton Richard and Aldus Roger, bring that sound back to life, and modernize that sound.  Keeping the traditional sound of that era alive is the passion of this group.  But with the modern technology of today, it's like "1960's dance hall music on steroids." Everyone in the band has cut their teeth on this type of music.  The songs they play were heard at the dance hall scene in the 1960's and 1970's.  Each member possesses musical talent passed down from generation to generation by close family.  You can say that they are the second generation of musicians from an era of music they love and want to keep alive.
Richard Comeaux – steel guitar
Jamey Bearb – fiddle, vocals
Kevin Dugas – drums
Jason Bergeron – fiddle, accordion
Brazos Huval – bass
Steve Riley – accordion, fiddle, vocals

Racines
The late Dewey Balfa once said "A culture is like a tree, you have to water the roots, but you can't go cutting off the branches every time the tree tries to grow". Well, Racines (which means "roots" in French) both waters the roots and stretches outward. A collaborative project of five gentlemen who are all well-known Cajun musicians in their own right, Racines explores the varying musical traditions that call Southwest Louisiana home: Cajun music, Zydeco, blues and more.
Steve Riley (The Mamou Playboys, Lil Band O' Gold) – Accordion, Fiddle, Guitar, Vocals
Kevin Wimmer (Balfa Toujours, The Red Stick Ramblers) – Fiddle, Vocals
Mitchell Reed (Beausoleil, Charivari) – Bass, Fiddle
Chris Stafford (La Bande Feufollet, Cedric Watson & Bijou Creole) – Electric Guitar, Acoustic Guitar, Lap Steel
Glenn Fields (The Red Stick Ramblers) – Drums
Sam Broussard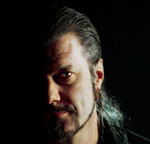 A high-wire artist on an open-tuned guitar, Sam Broussard writes and performs unforgettably cinematic songs bound by gorgeous melodies, soaring vocals and dazzling musicianship.Expect out-of-the-ordinary songwriting and hints of rhythms picked up in travels to Africa and the Philippines on Geeks, Broussard's stunning 15-song debut release. From the lush solo performance of "That's Us" through the full acoustic production of "Screws, Pins and Bolts," Geekstells memorable tales of our neighbors, relationships and, most importantly, moments of decision.
Fans of Sam's work with a range of artists (including underground band Radio Free Nashville, Sonny Landreth, Stephan Eicher, Michael Doucet, T-Mamou, Jimmy Buffett and Steve Riley & The Mamou Playboys) will find Geeks headed for new territory. Broussard plays virtually all the instruments on the disc, and consistently delivers unique and evocative takes on the lives he chronicles.
As a solo performer, Broussard effectively translates the album's full production to a single low-tuned guitar and his powerful vocal attack. In the words of acclaimed artists Pete & Maura Kennedy, "Sam is a unique new voice on the scene. Great songwriting, great vocals, great guitar. These songs are highly personal, but grow from the deepest roots of American music."
click HERE to go to Sam's website