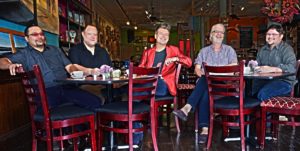 Happy New Year, everyone! Be on the look out for some special 30th Anniversary Shows in south LA and around the US & elsewhere.
We are planning on a 2 night performance at Acadiana Center for the Arts in Lafayette LA in November which will be recorded for a live 30th Anniversary record with special guests and new songs!
Thanks for 30 amazing years! Let the celebrations begin!