"Grand Isle" nominated for Grammy!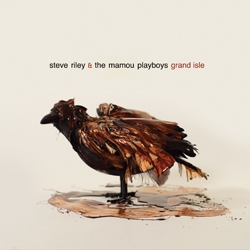 We are very happy to announce that "Grand Isle" has been nominated for a Grammy award, our fourth nomination!  There is no longer a Cajun/Zydeco category, so we were nominated for "Best Regional Roots Music Album"!  Some of us will be making the trip to the awards show on February 12th in Los Angeles!  You can read more about the cd and hear it in it's entirety here at this link:  http://mamouplayboys.com/grand_isle/.  Hope to see you at some of our local shows in the next couple of months leading up to the Grammys.  Look for a possible local Grammy fundraiser show with special guests sometime in January!  Aww yeah!
While we were in D.C. in February, we stopped in at NPR and did a Tiny Desk Concert!  This is a small informal, acoustic show hosted by Bob Boilen that has been happening for sometime now!  You can never go wrong with an appearance on NPR!  Click here to check it out!
Grand Isle reviews and press continues to pour in from LA and throughout the US!  You can check out the latest press and reviews here.  Or visit www.rockpaperscissors.biz for more info.
"Grand Isle" was officially released nationally on February 22nd and can new be found in stores near you, here on our site and on iTunes!! We hope to see you soon at some of our shows here or on upcoming tours that will have us traveling pretty extensively through September!                                                 — Steve Riley & the Mamou Playboys